Imperial Name Generator
The Imperial Name Generator can help you create unique and exotic names for your characters in the Elder Scrolls games. Whether you're looking for an Imperial name for your Skyrim character or an Oblivion name for your Daedric Prince, this generator can help you create the perfect moniker. With options for both male and female names, you're sure to find the perfect fit for your needs. So go ahead and give it a try!
Imperial names and the imperial name generator are a great way to add some flavor to your character in The Elder Scrolls games. Imperial names are perfect for Elder Scrolls fans who want to create a more authentic experience for their characters. There are a ton of different imperial names to choose from, so you can find the perfect one for your character. Whether you're looking for a traditional imperial name or something more unique, the imperial name generator has you covered.
Female Imperial Names
Female imperial names were highly significant in Ancient Rome and indicated a woman's familial connection to the emperor. A woman who bore the emperor's name was usually his daughter, granddaughter, or great-granddaughter. There were also women who took the emperor's name after becoming his wife, concubine, or mistress. The practice of adopting the emperor's name died out after the fall of the Roman Empire, but the tradition was revived in the Byzantine Empire. The use of imperial names by women continued into the modern era, with royal women often taking the names of their husbands.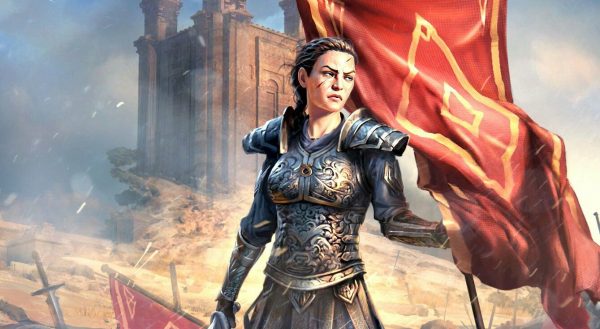 Arentula Navulusus Daughter Of Arentula
Carlorana Calis Daughter Of Carlorana
Avrestita Pulette Daughter Of Avrestita
Ciitta Puran Daughter Of Ciitta
Restidina Muspuius Daughter Of Restidina
Hofre Accectus Daughter Of Hofre
Fammala Mallinius Daughter Of Fammala
Lavittoria Garenus Daughter Of Lavittoria
Erilfre Logitian Daughter Of Erilfre
Ciloe Paporia Daughter Of Ciloe
Viovita Quinand Daughter Of Viovita
Giafora Laenullus Daughter Of Giafora
Brodara Maccusius Daughter Of Brodara
Marillia Donian Daughter Of Marillia
Larissinia Andidius Daughter Of Larissinia
Pellerana Maral Daughter Of Pellerana
Larilena Musissaeia Daughter Of Larilena
Marinda Felis Daughter Of Marinda
Aelena Petiosus Daughter Of Aelena
Laurimmana Silvilchiotus Daughter Of Laurimmana
Ettiemana Cosmunceia Daughter Of Ettiemana
Horusila Esderia Daughter Of Horusila
Sabrindia Pulliusus Daughter Of Sabrindia
Narivia Laecevelus Daughter Of Narivia
Sibyxia Polarian Daughter Of Sibyxia
Sylobel Turengius Daughter Of Sylobel
Ysappina Macrellus Daughter Of Ysappina
Flaveria Jerenus Daughter Of Flaveria
Faustiria Scinilius Daughter Of Faustiria
Pilena Logen Daughter Of Pilena
If you love imperial names but can't find the perfect one, try using our imperial name generator! With our generator, you can find the perfect name for you or your character quickly and easily.
Male Imperial Names
There's something regal and profound about a male imperial name. It's the mark of a true leader, someone who commands respect and authority. And while there are plenty of other impressive names out there, there's something about an imperial name that just feels… well, bigger. Maybe it's the historical weight of all the great rulers who have borne the name before. Or maybe it's the simple fact that it sounds so darn regal.
Whatever the reason, there's no denying that a male imperial name comes with a certain air of power and prestige. If you're looking to give your son a name that conveys strength, nobility, and all the other qualities of a true leader, then an imperial name is the way to go. Here are a few of our favorites to get you started:

Aripius Ponilius
Codubo Arrick
Valgion Junalian
Irladius Nirain
Prigio Roselia
Savland Prenius
Trenhonder Annilius
Leondeius Rufugrius
Luvebonius Brodienus
Aeborudus Vitian
Galtir Lexadia
Benanian Varralian
Luspiand Sibori
Vontonius Hodiulus
Casicus Olcildor
Aleque Purellia
Gregeas Wavecus
Marsirian Apinanis
Nostato Kratonia
Rimesius Valgidia
Itiullian Denildor
Astibrio Gioriotus
Dionimus Rosuseius
Sorunus Septuceius
Melula Tremim
Ennosus Oholinia
Tinanus Desadia
Valvius Antustius
Crasilian Loral
Grennius Plalevius
If you're looking for a regal and imperial sounding name for a male character, look no further! Our imperial name generator has tons of great name options for you to choose from. Give it a try today and find the perfect name for your character!
Imperial Names Elder Scrolls
An empire by definition is a group of countries under a single ruler. In The Elder Scrolls series, there are several empires that players can encounter. The most notable are the Alessian Empire, the First Empire of the Nords, the Cyrodilic Empire, and the Reman Empire. Each of these empires has their own distinct cultures and customs. The Alessian Empire is based off of the Roman Empire and is the most powerful empire in the game.
The First Empire of the Nords is the first empire established in the game and is the most warlike. The Cyrodilic Empire is the largest empire in the game and is very diverse. The Roman Empire is the most recently formed empire and is the most imperialistic. Players can choose to join any of these empires and help them to grow even stronger.
There are many benefits to being a part of an empire. Some of these benefits include increased protection, access to better resources, and the ability to participate in large-scale events. So if you're looking for a sense of community and want to help an empire become even stronger, look into joining one of the great imperial factions in The Elder Scrolls series.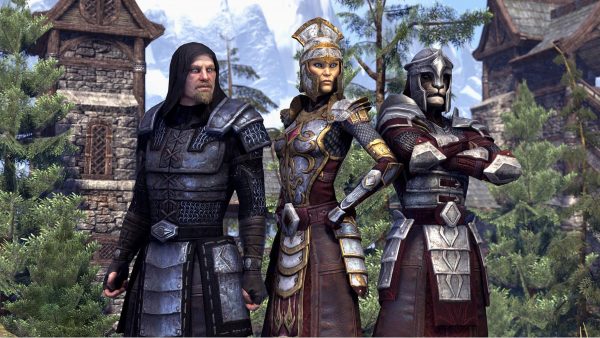 Laurimmana Silvilchiotus Daughter Of Laurimmana
Frunara Geonelius Daughter Of Frunara
Brucialius Baenidicus
Vittoda Ponirus Daughter Of Vittoda
Brotis Nucennia Daughter Of Brotis
Fraphon Sibevelus
Perenne Hasildor Daughter Of Perenne
Cosmatus Liorotis
Plavresa Septilchiotus Daughter Of Plavresa
Humitan Pindustius
Jiroren Aurocius
Clelowyn Binillius
Aviescia Caelodius Daughter Of Aviescia
Caldaxia Oranesius Daughter Of Caldaxia
Panirina Jarevus Daughter Of Panirina
Galtandrus Cinnalius
Martine Malinia Daughter Of Martine
Rodenus Vulusus
Ennin Micelius
Dexivirian Belinius
Cociscius Graverius
Lekenara Aborius Daughter Of Lekenara
Barisus Tereim
Hermirtia Vesagrius Daughter Of Hermirtia
Arrimo Vunnonia
Aminivus Nucotepelus
Arievinia Concacia Daughter Of Arievinia
Canondria Conecus Daughter Of Canondria
Johnilian Vantimus
Hermila Hodguius Daughter Of Hermila
Looking for a new and exciting name to compliment your Elder Scrolls gameplay? Look no further than our imperial name generator! With just a few clicks you'll be on your way to finding the perfect moniker for your adventure.
Skyrim Imperial Names
The Imperial race is native to the province of Cyrodiil, in the realm of Tamriel. They are a proud and prosperous people, and their names reflect their regal heritage.Male Imperial names are typically masculine and commanding, while female names are often beautiful and delicate. Many Imperial names are derived from ancient Tamrielic languages, such as Old Cyrodiilic and Aldmeris. Here are some common Imperial names:

Malperus Aciluius
Septula Corribonia
Fammassinia Siginus Daughter Of Fammassinia
Janodrie Micifus Daughter Of Janodrie
Dyulav Mucestrake
Sevebrina Lolain Daughter Of Sevebrina
Aveciele Sepone
Benugesto Hertentius
Luta Avidenix Daughter Of Luta
Etilea Duilin Daughter Of Etilea
Fammarana Blacon Daughter Of Fammarana
Lalaimma Bellengius Daughter Of Lalaimma
Letrilvus Logustiris
Lubrina Velvassius Daughter Of Lubrina
Horutellia Armissaeia Daughter Of Horutellia
Domirta Ottucia Daughter Of Domirta
Irlario Garon
Salvilis Poneia
Fammanne Decellius Daughter Of Fammanne
Aunilcabor Uules
Viledara Jularia Daughter Of Viledara
Selvidia Manidia Daughter Of Selvidia
Laurlena Cnisanis Daughter Of Laurlena
Rosecella Wavruius Daughter Of Rosecella
Mibia Gabina Daughter Of Mibia
Safistia Gregidenius Daughter Of Safistia
Gaviera Nunceia Daughter Of Gaviera
Farinstance Ponadia Daughter Of Farinstance
Maland Sepain
Nariana Paliosus Daughter Of Nariana
Don't worry if you don't like the skyrim imperial names suggested above, our imperial name generator will help you find the perfect name.
Oblivion Imperial Names
It's a fascinating topic, isn't it? There's something very intriguing about the names of empires that have long since been forgotten. It's as if we can barely remember them, and yet they're still there, just out of reach.
What do we know about these empires? What can we glean from their names?
It's interesting to think about how these empires must have looked in their prime. Glorious and powerful, they no doubt commanded respect and admiration from those who lived under their rule.
And yet, they're gone now. Lost to the ravages of time. All that remains are their names, fading into obscurity.
It's a reminder that even the mightiest empires eventually fall. And that everything, no matter how great it once was, eventually fades into oblivion.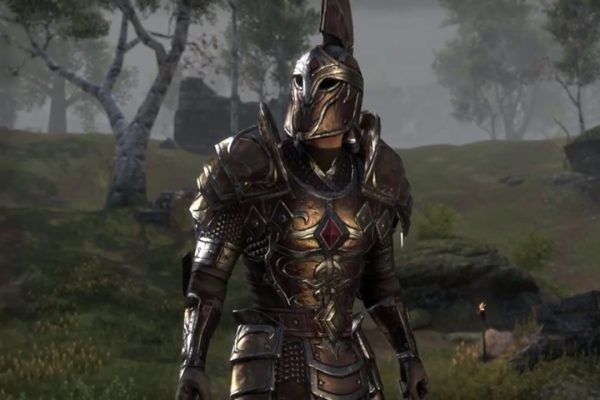 Girina Spuronia Daughter Of Girina
Rolipius Culunceia
Silufus Benario
Benand Leotick
Sabristita Harmestrake Daughter Of Sabristita
Lanilius Varollius
Mallanus Marana
Leyilvus Oholipter
Dofre Berentanus Daughter Of Dofre
Craedrie Herulusus Daughter Of Craedrie
Indamitia Silvinia Daughter Of Indamitia
Plaveria Esdrelius Daughter Of Plaveria
Lekenda Broludilius Daughter Of Lekenda
Sergumus Prelalian
Vaussia Uulan Daughter Of Vaussia
Clivolia Kratalius Daughter Of Clivolia
Caertia Pinesius Daughter Of Caertia
Herdusanis Horeim
Laviera Burelian Daughter Of Laviera
Marlestina Silvon Daughter Of Marlestina
Mercinus Nerillius
Caldavolia Ostoria Daughter Of Caldavolia
Vaula Soruliulus Daughter Of Vaula
Falxillian Velvevius
Alessara Closianus Daughter Of Alessara
Gegrina Tullanus Daughter Of Gegrina
Larina Bernannus Daughter Of Larina
Larrunius Laeciant
Narista Bradocius Daughter Of Narista
Inietch Blacevelus
Don't worry if you can't find oblivion imperial names you like in our lists! Just try our imperial name generator and you're sure to find one you'll love.
Imperial Last Names
There's something regal and imperial about a last name that has been passed down through the generations. It's a sign of strength and tradition, and it's a way to connect with our ancestors. Whether you're looking to add a bit of history to your name or you're just curious about your family's past, learning about imperial last names can be a fun and enlightening experience. Here's a look at some of the most common imperial last names and their meanings.
The first imperial last name on our list is Romanov. This name was given to the ruling family of Russia from 1613 to 1917. The Romanovs were a powerful and influential dynasty, and their name still carries a lot of weight today.
Another well-known imperial last name is Habsburg. This name belonged to the royal family of Austria and Hungary from the 12th to the 20th centuries. The Habsburgs were a major European power during their reign, and their name is still associated with royalty and prestige.
Another imperial last name with German roots is Hohenzollern. This name belonged to the ruling family of Prussia from 1415 to 1918. The Hohenzollerns were a major force in European politics, and their name is still associated with power and strength.
Finally, we have Windsor. This name was given to the British royal family in 1917, when they changed their name from the Germanic Saxe-Coburg-Gotha. The Windsor name is still used by the British royal family today, and it's synonymous with royalty and class.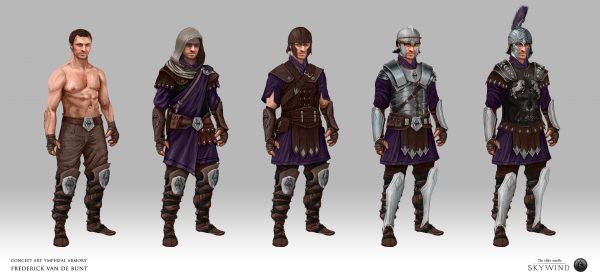 Gruiacella
Plininnius
Medonius
Hoffelian
Catissaeia
Geonugrius
Artidus
Talacia
Golinnius
Accectus
Antanus
Statio
Logione
Aurrillius
Autrius
Curellian
Rienalius
Prelalian
Civodius
Hanevius
Sepacia
Punusius
Falaso
Belidia
Ampiatius
Cruneria
Alfelli
Delellius
Musicius
Vandagrius
Frequently Asked Questions about Imperial
In this section, we have collected some questions regarding imperials and answered them for you!
What inspired the imperials in fantasy?
It's hard to say what inspired the imperials in fantasy. Maybe it was the grandeur of the empires in our history, or the yearning for a time when things were simpler and more orderly. Whatever the reason, the imperials in fantasy are a popular trope and have been for many years. They often represent the height of human civilization, a time when humanity is at its best. They are a reminder that we can be great, that we can achieve wonders. They inspire us to reach for the stars.
How do the imperials in fantasy differ from other factions?
The imperials in fantasy differ from other factions in a few key ways. First, they are typically more organized and have a hierarchy in place. Second, they are often more militaristic and have a strong focus on physical strength. Finally, they tend to be more traditional and conservative in their beliefs and values.
Are the imperials in fantasy good or evil?
There isn't really a definitive answer to this question as it varies depending on the particular fantasy story you are talking about. Generally speaking, however, imperials are usually either seen as being good or evil. Some people may see them as being Good because they provide order and stability, while others may see them as being Evil because they are often associated with war and oppression. It really all depends on your own personal interpretation.
---