Posh Name Generator
The Posh Name Generator is a tool that helps you find the perfect posh name for your new character. Whether you're looking for a name for a fantasy princess or a royal sounding last name, this generator has you covered.
There are over 1000 names to choose from, so you're sure to find the perfect one for your needs. You can even filter the results by gender, so if you're looking for a male character name or a female character name, this generator has you covered.
If you're looking for something truly ridiculous, try the "Ridiculously Posh Names" option. This will generate names that sound like they belong to royalty or upper class British families. If you want something a little more realistic, try the "Posh British Names" option.
So what are you waiting for? Give the Posh Name Generator a try and find the perfect posh name for your new character!
Posh names have a long, rich history dating back to the days of nobility and royalty. Today, posh names are still very popular, especially among the British aristocracy. If you're looking for a posh name for your baby, there are many resources available to help you find the perfect one.
The most important thing to keep in mind when choosing a posh name is that it should be a reflection of your family's heritage and values. Our posh name generator can help you to brainstorm ideas.
When choosing a posh name, it's also important to consider the meaning and origin of the name. Many posh names have strong meaning and history behind them. For example, the name Alexandra is derived from the Greek word for "defender of man" and is often associated with strength and beauty.
Posh names are a timeless way to show your family's heritage and values. With so many options available, you're sure to find the perfect posh name for your baby.
Female Posh Names
There's something about a posh name that just oozes sophistication and class. Whether it's a traditional name with royal roots or a more modern moniker with a chic sound, there's no denying that posh names have a certain je ne sais quoi.
If you're on the hunt for a regal name for your little lady, look no further than our list of posh baby girl names. From classic picks like Charlotte and Elizabeth to fresh choices like Mirabelle and Atticus, there's sure to be a perfect posh name for your daughter on this list.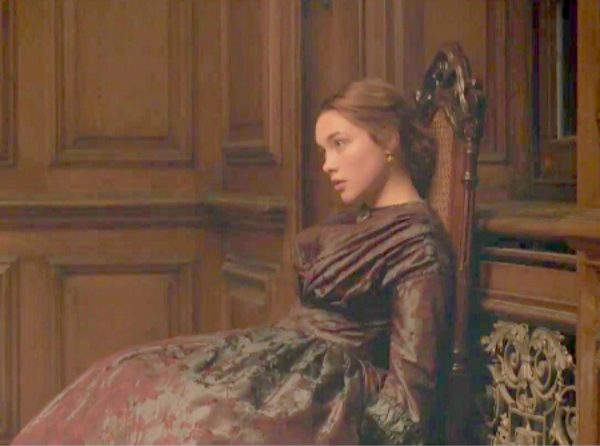 Rose De Clare
Colleen Weston
Meredith Bennet
Gwendoline Belleville
Ophelia Redmond
Adelia Tate
Eugenie Fitzgerald
Loretta Federline
Charlene Kingsley
Georgia Sutcliffe
Rosemary Cook
Isabella Beaumont
Beatrice Findlay
Wilmaette Garbert-Smithe
Devina Tennesley
Vivian Saville
Eliza Sinnett
Rebeckah Ryder
Isabella May-Porter
Theodora Paxton
Francesca Baxter
Anastasia Lennox
Annette Mavis
Nora Winchester
Martha Mast
Veronica Lytton
Helene Younger
Paulette Izzard-Crew
Francine Winthrope
Haraya Winston
Male Posh Names
When it comes to male names, there are a few that can be considered posh. Whether it's because they're regal sounding or simply because they're popular among the upper class, these names definitely have a certain air of sophistication about them. If you're looking for a posh name for your little boy, check out our list below.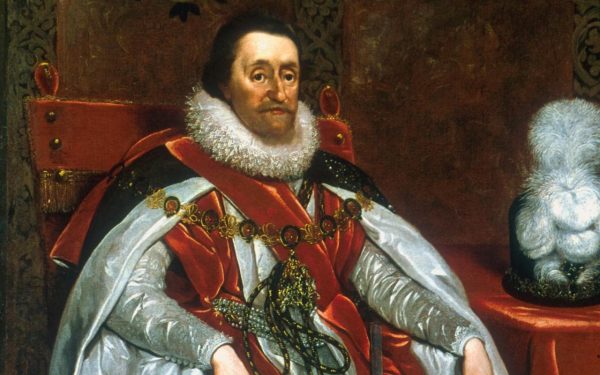 Justin Christenson
Fox Darcey
Felix Lockridge
Jude Benson
Maxwell Kahler
Elliott Alden
Rupert Hagan
Richard Omond
Blaine Harridan
Jackson Archer
Sterling Farbridge
Landon Herington
Lewis Winstanley
Maximillian Lockhart
Austen Keaton
Colin Tennesley
Rupert Decker
Horatio Chins-Ranton
Cosmo Winston
Nathaniel Shellford
Henry Farrington
Sanders Meyer
Brock Nelson
Spencer Garbert-Smithe
Freddie Ashton
Anthony Sherriden
Emerson Brentwood
Ian Merriweather
George Barnes
Henry Garbert-Smithe
Royal Sounding Last Names
You can trace royal sounding last names back to the Norman conquest of England in 1066. After the Normans conquered England, they brought with them a new aristocracy. This new aristocracy was made up of families of Norman, Breton, and French descent.
These families had names like Montgomery, Percy, and Plantagenet. They were given lands and titles by the king, and their names became associated with greatness and power.
Over time, these names became some of the most common in England. They were also adopted by families who were not of noble blood, but who wanted to show their status in society.
Today, royal sounding last names are still popular. They are seen as a symbol of prestige and class. If you have a royal sounding last name, you are sure to turn heads and impress people.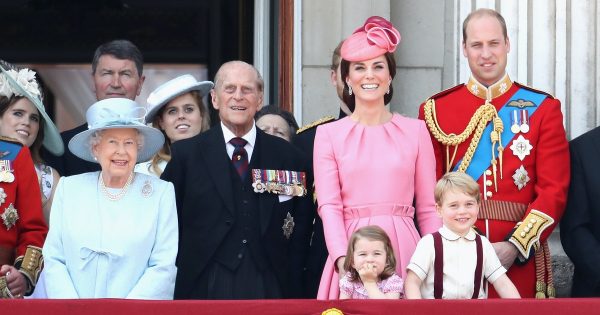 Kathrynne Brent
Sanders Lockwood
Richard Curnow
Carl Stuart-Lane
Jonah Godfrey
Lawrence Digby
Cassandra Abel
Ian Damon-Cowles
Timothy Sheridan
Wentworth Gainsborough
Simone Dolloway
Patience Darcey
Ashley Valentina-Smith
Elsie Griffin
Gregory Keswick
Anneliese Harrods
Ellis Fairisles
Francis Hampton
Daisy Clarkin
Bartholomew Pennington
Justine Whitely
Spencer Davenport
Sebastian Carlton
Francis Calliwell
Winston Ravenswood
Issac Lawson
Brody Quentin
Shamus Quentin
Elijah Bainbridge
Tybalt Gilkes
Posh Last Names
Posh last names are the perfect way to add a touch of class and elegance to your life. There is something about a posh last name that just exudes style and sophistication. Whether you are looking to add a bit of flair to your personal brand or you are wanting to impress someone with your family's history, a posh last name can do the trick.
There are many different ways to go about finding a posh last name. One option is to simply look up the meaning of your last name and see if it has any aristocratic origins. Another option is to research your family tree and see if you have any noble ancestors. If neither of these options are feasible for you, there are still plenty of other ways to choose a posh last name.
One option is to pick a last name that is associated with a particular occupation or hobby that you are passionate about. For example, if you are an avid golfer, you could choose the last name "Woods" or "Blake." If you are a wine enthusiast, you could go with the last name "Chardonnay" or "Merlot." No matter what your interests are, there is sure to be a posh last name out there that is perfect for you.
Once you have selected the perfect posh last name for yourself, it is time to start using it in your everyday life. Use it as your new email signature, introduce yourself with it at parties, and make sure to include it on all of your social media profiles. Doing so will help you start living up to the sophisticated image that your new posh last name conjures up.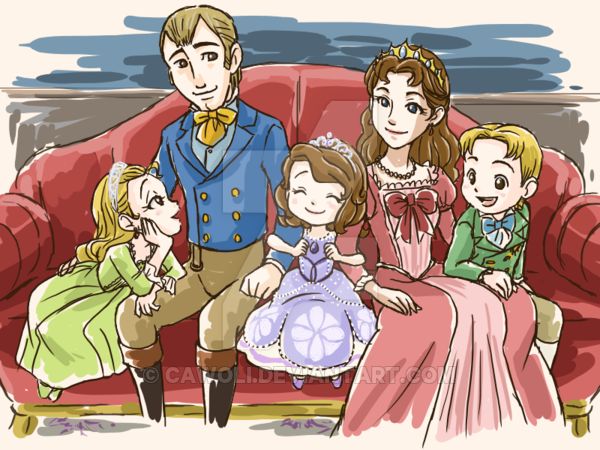 Charlie Garbert-Smithe
Giles Ross
Jessalyn Sheridan
Lucretia Herington
Viola Dewitt
Blaine Branigan
Royce Mercer
Julius Saville
Ashby Ashbridge
Isaac St.Claire
Anneliese Clarkin
Isabella Paxton
Louisa McKormick
Liam Upperton
Verity Quentin
Andreas Wells
Saskia Malone
Montgomery Beckett
Devina Forge
Benedict Twitter
Jessalyn Sutcliffe
Lucienne Farewell
Royce Blackwood
Lillian Jenkings
Lily Bailey
Persephone Dandridge
Dana Frasier
Henry Montgomery
Margaret Rutherford
Howard Harrington
Posh Surnames
Posh surnames are the epitome of class and sophistication. From the classic British surnames like Windsor and Mountbatten to more modern surnames like Beckham and Delevingne, these names ooze luxury.
And while many of these names have noble origins, some of them are actually quite common. The Windsor surname, for example, is derived from a small town in Berkshire. Similarly, the Mountbatten name comes from a village in Devon.
So what makes a surname posh? It could be the history behind it, the associations with royalty or celebrities, or simply the way it sounds. Whatever the reason, these names have an air of sophistication that is hard to ignore.
If you're looking to add a touch of class to your name, consider one of these posh surnames. You might just find that it opens doors you never knew existed.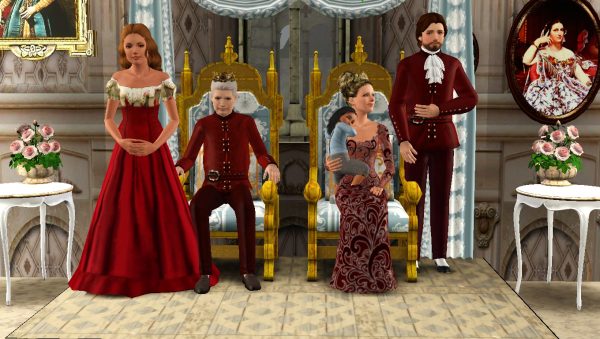 Madeline Beckett
Annabelle Spencer
Matilda Herington
Maisie Charmant
Olivette Winstanley
Isla Valentina-Smith
Leonardo Frinton-Smith
Lucius Farewell
Reginald Hamilton
Andrew O' Keefe
Layla Tate
Veronica Winthrope
Ashby Ashbridge
Eleanor Godfrey
Isabella Cook
Georgette Shawcross
Otto Mediean
Evelyn Jenson
Sterling Farbridge
Watson Hagan
Sophia McAllister
Simone Harvey-Lottway
Meredith Brent
Brody Musgrave
Justine Ashburnum
Alice Shawcross
Benjamin Upperton
Pierre Sambridge
Sterling Royale
Arlington Wells
Posh British Names
A rose by any other name might smell as sweet, but would it have the same refined charm? There's something about a posh British name that just has an air of sophistication and refinement.
Whether you're looking to channel your inner royalty or simply want to add a touch of elegance to your life, choosing a posh British name is a great way to do it.
There are many classic British names to choose from, such as George, Charles, or Catherine. But there are also plenty of less common names that pack just as much of a punch.
Here are a few of our favorite posh British names: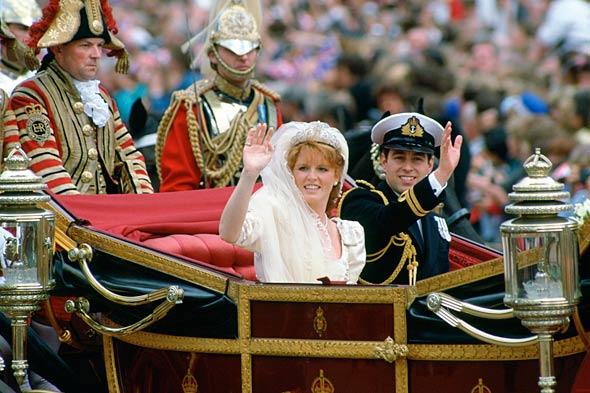 Gabriel Coleman
Jeremy Harridan
Spence Ravenswood
Adam Newmont
Nicolette Kaylock
Miranda Thompkins
Calliope Jenson
Annette Farrell
Lauren Jenson
Oscar Farrington
Algerone Garrington
Wallace Bentley
Leo Winchester
Adelaide Chudwell
Ingrid Farrington
Dexter Hampton
Lily Ashleigh
Edith Hampton
Adelaide Brentwood
Anthony Bryton
Victoria Gedge
Matilda Marple
Felix Jenson
Leander St.Claire
Amelda Colfield
Geoffrey Lupton
Blaine Campbell
Harley Rafferty
Clark Harrington
Fleur Selfridges
Fantasy Princess Names
When it comes to fantasy princess names, there are endless possibilities to choose from. Whether you want a name that is regal and regales, or something whimsical and fun, the options are nearly limitless.
Some parents opt for classic names such as Aurora or Cinderella, while others go for more modern choices such as Belle or Jasmine. There are even some who like to name their daughters after strong female characters in fantasy novels or movies, such as Arwen from The Lord of the Rings or Éowyn from The Hobbit.
No matter what style of name you prefer, there is sure to be a perfect fantasy princess name out there for your little girl. So take your time, have fun, and enjoy the process of finding the perfect one for your daughter.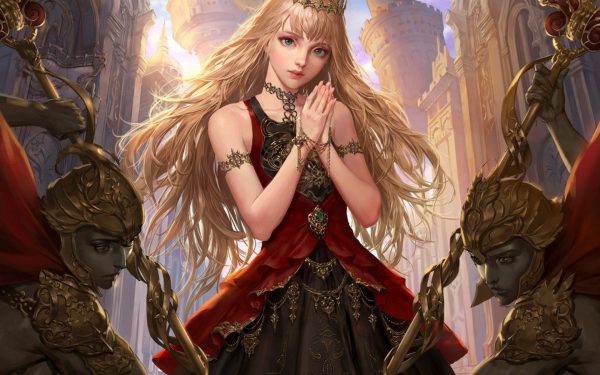 Francesca Galashiels
Margaretta Travers
Viola Mumford
Maisie Chamberlain
Clarissa Vanderbilt
Gianna Remington
Adele Dandridge
Clarice Damon-Cowles
Cecilia Mortcombe
Meredith Twitter
Emma Sherington
Brittany Tudor
Josephina Brighton
Priscilla Abel
Ophelia Strain
Patience Gilkes
Haraya Delafontaine
Margaret Upperton
Vivien Rowe
Araminta Royale
Ingrid Seaton
Cecilia Belleville
Matilda Fairisles
Eugenie Tucker
Juliet Curnow
Penelope O' Keefe
Katherine O' Keefe
Gianna Avington
Rosemary Jeffries
Cathleen Brewer
Posh English Names
There are so many stunningly beautiful English names to choose from. For girls, you might want to consider names like Amelia, Charlotte, or Sophia. For boys, how about George, Henry, or Benjamin? Whatever you choose, you can be sure that your child will have a name that is truly unique and elegant.
What's more, giving your child an English name will also help them stand out from the crowd. In today's world, it's more important than ever to have a name that sets you apart. And what better way to do that than with a name that has centuries of history and class behind it?
So if you're looking for a truly special name for your new arrival, be sure to consider an English name. You won't be disappointed.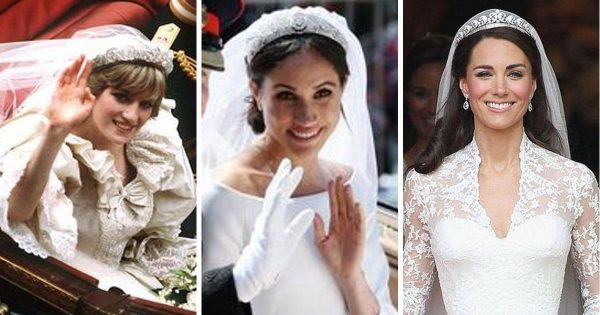 Frances Lennon
Ernest Rowe
Kathrynne Brimsey
Persephone Brimsey
Elliott Durchville
Henrietta Bennet
Philip Avington
Liam Mayer
Maisie Meyer
Arabelle Cummings
Adeline Malone
Margaret Blackwood
Annabella Branigan
Poppy Bexley
Vivien Musgrave
Quinn Garrington
Sylvia Stoneshire
Rowena Watson
Hugo Wilde
Curtis Conwyn
Arrabella Harrods
Lilliana Astor
Wentworth Harrods
Jackson Lyndon
Ashley Beaumont
Johnathon Alnwick
Devina Farraday
Leonardo Seaton
Frances Vanderbilt
Valentine Blythe
Ridiculously Posh Names
Ridiculously posh names are all the rage these days. If you want your child to have a head start in life, why not give them a name that will leave other kids in the dust?
These monikers are sure to turn heads, and with a little luck, your child may just become the next member of the royal family. Here are some of our favorites: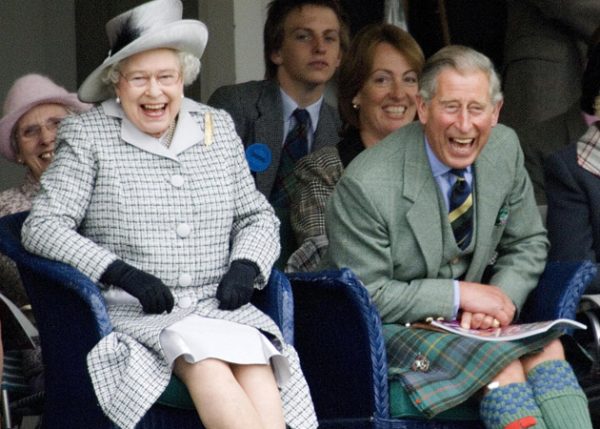 Baroness von Snootybutt – This one is sure to elicit a giggle or two, but it's also undeniablyposh. The perfect name for a little girl who loves to dress up and be fancy.
Sir Reginald von Fancypants – A boy's version of the previous name, this one is perfect for a boy who likes to be dapper and well-dressed.
Duchess Swan – Swan evoke images of elegance and grace, making this an excellent choice for a little girl. Plus, it's just fun to say!
Most Asked Questions regarding Posh
We've gathered some of the most frequently asked questions about posh names and answered them for you. Everything you need to know about posh names is right here!
What do Brits mean by Posh?
Posh is a term used in the United Kingdom to describe something that is high quality or fashionable. It can be used to describe people, places, or things.
What is the origin of the word posh?
The word posh is believed to have originated in the early 1800s. It is thought to be a slang word that was used to describe someone who was wealthy or upper class. The word posh is also believed to be of Romani origin, and it is thought to mean "halfpenny."
What are some typical characteristics of posh people?
Some typical characteristics of posh people are that they are well-educated, have good manners, and are often wealthy. They may also be snobbish or seem unapproachable.
Do posh people always have a lot of money?
Posh people aren't always wealthy, but they may have a lot of money. Posh people are usually well-educated and have good manners. They're often stylish and confident, and they might speak with a refined accent. Many posh people come from wealthy families, but not all of them do. Some people become posh by adopting the lifestyle and mannerisms of the upper class.
Is being posh a good thing or a bad thing?
Poshness is often associated with a high level of sophistication, and it can be seen as a good thing or a bad thing depending on the context. In general, being posh can be seen as a positive quality as it implies a certain level of refinement. However, there can also be a negative connotation to being posh, as it can be associated with being snobbish or out of touch with reality.
What are some common stereotypes about posh people?
Posh people are often seen as snooty, uppity, or stuck-up. They may be perceived as being wealthy or having a lot of money, and as such, they may be looked down upon by those who feel they are not in the same social class. Posh people may also be seen as being well-educated and well-spoken, and they may be considered to be snobs.
---