Nord Name Generator
Welcome to the Nord name generator! This tool will help you generate Nord names for both males and females. To get started, simply select the gender you want and click the "Generate" button.
You'll then be presented with a list of randomly generated Nord names. Some of them will be good, and some of them will be great. But all of them will be perfectly suitable for a Nord character in any story or game. So go ahead and give it a try!
Nord names are some of the most beautiful and melodic sounding names in all of Tamriel. If you're looking for a Nord name for your new character, or are just curious about what sort of names Nords have, then this list is for you!
Nords are a proud and noble people, and their names reflect that. Many Nord names are derived from old Nordic words and our nord name generator can help you create the perfect name for your Nord character. Simply choose your gender and the generator will do the rest!
So what are you waiting for? Start generating some names now!
Female Nord Names
Nord names for females are varied and fierce, just like the shield maidens who bear them. Many Nord names are drawn from ancient Scandinavia, and can be quite complex. But don't worry, we've compiled a list of some of the most beautiful and dangerous sounding names to help you choose the perfect one for your little warrior.
Nord women are strong and independent. They are also very beautiful. Their names reflect these qualities. Here are some popular Nord female names: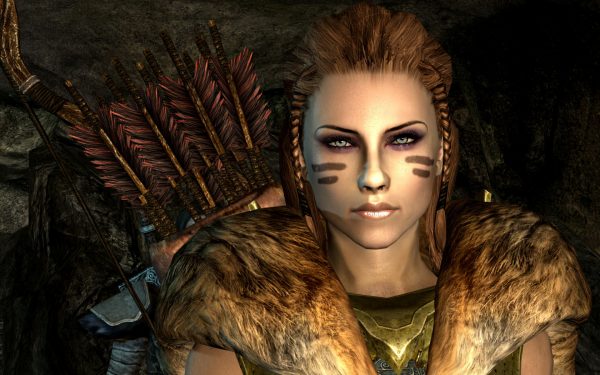 Frysia Argeldsdottir
Svanda Haraldersdottir
Agade The Huntress
Morfa Soul-Spring
Morwsten Fair-Skeever
Helagi Swift-Tamer
Berath Rockbreaker
Mackwen Stout-Defender
Soniis The Unbroken
Alearek Gjariksdottir
Bujokja Flame-Liar
Oddnvild Ingmornsdottir
Agatfa Gjansdottir
Danina Ulfrehrsdottir
Arido Alrarmesdottir
Thufnhild Slayer
Ansin Sword-Maiden
Edlasta Asifkdottir
Erdiri Alarmedottir
Ysoith The Unworthy
Hesgvild Fenarifksdottir
Eigmeki Wild-Plank
Marne The Ugly
Barlka Jargardesdottir
Sylgdis Fiery-Song
Macksten Bronze-Killer
Faiie Sarandottir
Angtild Ulrenrsdottir
Grelrika Gjalderdottir
Jofrrida Wave-Sayer
If you aren't happy with the Female Nord Names we have listed above, you can use our nord name generator to find the perfect name for your character.
Male Nord Names
Nord names for males are often simple and straightforward. Many Nord names are quite masculine and denote strength and power. However, some names are more poetic and suggest the beauty and majesty of the snow-capped mountains and glaciers of Skyrim.
Many parents name their sons after great warriors or Nordic gods in hopes that their child will grow up to be just as strong and powerful. So, whatever type of name you are looking for, you are sure to find the perfect one for your baby boy among these popular Nord names. Here are some great male nord names for males: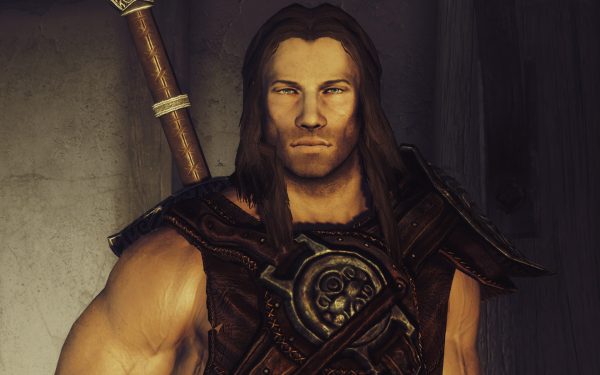 Addvleif The Quiet
Guthkum Outcast
Thonmek Cairn-Hull
Ortiedil Ulraeldsen
Oengelm Heart-Raed
Stenbald Secret-Sot
Ulfrnil Troll-Sage
Kusoor Fire-Scourge
Batol Fenrahrson
Swynjolf The Deaf
Hadeld Drunk-Chucker
Satkir Argehrsen
Dengit Silver-Tamer
Ormvldr Wide-Bane
Nedgan The Haggard
Snoarel Argaeldsson
Kvevild The Strange
Tsunygg The Rotted
Hjarallod Hahrensssen
Kalted Gjaeldsson
Snadmund Brittle-Healer
Alovard God-Helm
Eitaelm Ironkettle
Asgnvar Secret-Feet
Larsjorg Sohrerson
Igmugarel The Blackthorn
Mryfatr The Tongue
Jenrmar The Old
Skogan Lioness
Lokirid Gray-Tamer
You don't love our selection of male nord names? Use our nord name generator to find the perfect one for you!
Good Nord Names
What are good nord names? This is a question that has been asked by many prospective parents who are looking to give their child a name that will stand out from the rest.
There are a few things to consider when choosing a nord name for your child. The first is to make sure that the name is a strong one. A name like "Fjorgyn" or "Sigrun" is sure to be remembered by those who hear it.
Another thing to consider is the meaning of the name. A name like "Gunnar" or "Torsten" can mean "warrior" or "stone" respectively. These are both excellent choices for a Nord name.
Finally, it is important to make sure that the name you choose for your Nord child is a name that they will be proud to carry throughout their life. A name like "Alduin" or "Talos" is sure to instill a sense of pride in the bearer.
With all of these factors considered, it is easy to see why Nord names are some of the best names around. Here are some popular names: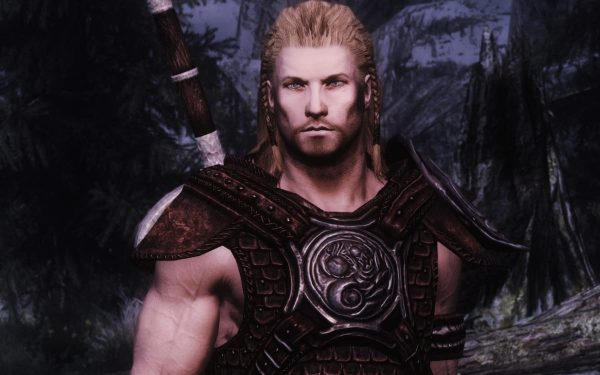 Barel Geode-Brand
Hedndi Drunken-Raed
Hognfyg The Heavy
Herdldar Banner-Shoal
Birkus Bog-Knee
Norsing Brandy-Killer
Ulfrgeira Torbaendottir
Borrum Bulwark
Fjorlaug Sororkesen
Olarun The Wanderer
Narmgeira Horse-Killer
Aerde Oaken-Bandit
Marmlaith The Smith
Baraer The Quiet
Knuoslod Bog-Hull
Snedotgaror War-Tooth
Lemurs Erikson
Aereror Ice-Hewer
Beralith The Seal
Anisrine Haggard
Gregjar Anvil-Drums
Karret Argahriksdottir
Gunmalf Ingrisverssen
Virgtar Nightingale
Hlajar Ulfrandersen
Jorurir Ember-Loom
Anikke Fenaransdottir
Froajorg Broken
Froaith Fork-Hair
Hukilda Twice-Trotter
Don't worry if you're not happy with the Good Nord Names that have been suggested to you! Our nord name generator will help you find the perfect name.
Best Nord Names
Nord names are some of the best in the gaming industry. They are strong, powerful, and full of history. They have a certain charm and quirkiness that can really set them apart from the rest. Here are some of the best Nord names in the industry: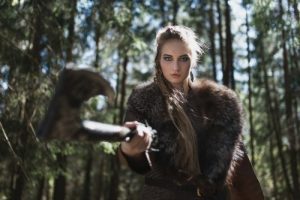 Risgeir Bjaldssen
Algana Gjahriksdottir
Brinnmund Enrervonsdottir
Fafnnil Ice-Spear
Rakevi Enrehrsdottir
Frodldar Fenaraensen
Siddrnskar Silver-Fist
Matun The Sweltering
Eliseke The Ebonhand
Sonjki Northerner
Ernhvir The Nose
Gormya Ahlarikesdottir
Jurstr The Bulwark
Reinjolf Bog-Smasher
Ringtilde Jorgorndottir
Aldirine Ulfrahrsdottir
Thaedil Once-Face
Forred Highlander
Ekkorta Bjensvedottir
Lisblod Thrice-Killer
Haknvaul Storm-Wrecker
Dora Double-Pierced
Eigma Eranerdottir
Isgedir Alfiksdottir
Alvoheim Bloodmouth
Bedrfur The Highlander
Signdir Haranersdottir
Jayrir Strong-Toes
Fanmgeira Ulrarmesdottir
Aegten Trollsbane
Looking for the perfect nord name? Check out our lists of Best Nord Names and if you still can't find what you're looking for, try our nord name generator!
Most Asked Questions about Nord
This section will provide answers to some of the most commonly asked questions about nord names!
What is the origin of nordic names?
Nordic names are derived from the countries of Scandinavia, which include Denmark, Norway, Sweden, and Finland. These countries have a rich history and culture, and their names reflect that. Nordic names are often simple and elegant, and they can be perfect for baby girls or boys.
Are nordic names gender specific?
There is no one answer to this question since different Nordic countries have different naming traditions. In general, however, it is common for Nordic names to be gender-specific. This means that a name typically corresponds to a specific gender, and that there is usually a different version of the same name for each gender. For example, the name "Kari" is typically a feminine name, while the masculine version of the same name would be "Karl".
Can I give my child a nordic name if I'm not Nordic?
Yes! You can definitely give your child a Nordic name, even if you're not Nordic yourself. There are no strict rules about this – it's simply a matter of choosing a name that you like and that you think would suit your child well.
There are many beautiful Nordic names to choose from. Some of our favourites include Astrid, Freya, Ingrid, Kai, Torsten and Vilhelmina. But the list is really endless – so take your time and have fun choosing the perfect name for your little one.
What are some common nordic surnames?
There are many common Nordic surnames, such as:
– Andersson
– Bengtsson
– Eriksson
– Jansson
– Karlsson
– Larsson
– Olsson
– Svensson
These are just a few of the most common surnames in the Nordic countries. If you are interested in learning more about Nordic names, there are many resources available online.
---