RWBY Name Generator
Want to generate a new RWBY character name? Then you'll need this RWBY name generator! It can generate names for all the main characters of the RWBY series, including Team RWBY,Team JNPR,Team CFVY and more. Just enter your name and click on the "Generate Name" button to get started.
So what are the rules for generating a RWBY name? First, all names must be inspired by colors. For example, Ruby's surname Rose is based on the color red. Second, most people in Remnant have two names (a given name and a surname) but there are some exceptions, like Ozpin. Lastly, while many characters have human names, there are also plenty of non-human characters with more creative monikers. For example, Salem's henchmen include Watts and Skul.
Welcome to the RWBY Name Generator! Here you can find RWBY names and team names for all of your favorite characters. We have a wide variety of options to choose from, so you're sure to find the perfect name for your RWBY OC.
Not sure what to name your character? No problem! We have a handy team name generator that will help you come up with the perfect RWBY team name. Just enter your favorite character's name and our generator will do the rest.
Still need help naming your character? Check out our list of RWBY characters for some inspiration. And if you're still stuck, don't worry! We've got you covered with our RWBY naming rules. Just follow the simple guidelines and you'll be sure to find the perfect name for your new RWBY OC.
Female RWBY Names
There are many different female RWBY names out there, and each one is special in its own way. Here are just a few of the most popular RWBY girl names.
First up we have Blake Belladonna. Blake is a fierce and independent woman who always stands up for what she believes in. She's a natural leader, and her quick wit and sharp tongue often gets her out of sticky situations.
Next we have Yang Xiao Long. Yang is fiery and passionate, always ready for a fight. She's loyal to her friends and family, and she always stands up for what's right. Yang is also a gifted mechanic, and her love of engines often gets her into trouble.
Then we have Weiss Schnee. Weiss is a privileged young woman who comes from a wealthy background. She's highly intelligent and always strives to be the best at everything she does. Though she can be cold and calculating, Weiss has a good heart and is fiercely loyal to her friends.
Last but not least, we have Ruby Rose. Ruby is a hyperactive young girl who loves nothing more than to fight and protect those she cares about. She's impulsive and hot-headed, but she has a good heart. Ruby is also incredibly powerful, and her Semblance allows her to control the speed of her own Aging process.
These are just a few of the amazing female characters in RWBY. Each one is unique and special in her own way, and they all come together to form an unstoppable team.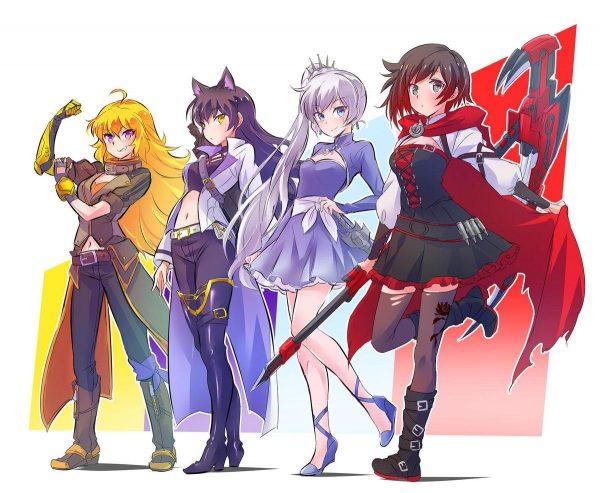 Pearl (Pearl)
Samone (Salmon)
Lacey (Old Lace)
Mauve (Mauve)
Lilu (Lilac)
Skye (Sky Blue)
Olive (Olive)
Rhythm (Rhythm)
Methy (Amethyst)
Wisteria (Wisteria)
Coleen (Charcoal)
Carmen (Carmine)
Aryle (Arylide Yellow)
Aube (Auburn)
Celeste (Celeste)
Isabella (Isabelline)
Cella (Celadon Blue)
Fleur (Floral White/Flower)
Phusia (Fuchsia)
Tina (Platinum)
Mindy (Mindaro)
Meg (Magenta)
Bonbon (Rose Bonbon)
Desire (Desire)
Vera (Veronica)
Amber (Amber)
Clare (Claret)
Jade (Jade)
Onyxia (Onyx)
Ebony (Ebony)
Male RWBY Names
When it comes to naming conventions in the world of RWBY, there are no set rules. However, there are some general patterns that tend to be followed. For example, many people choose to name their characters after colors, animals, or other objects.
When it comes to boys' names, there is a wide variety of options to choose from. Some popular choices include Jaune, Lie Ren, and Nora Valkyrie. There are also less common choices like Qrow Branwen and Ozpin.
No matter what name you choose for your male RWBY character, be sure to have fun with it!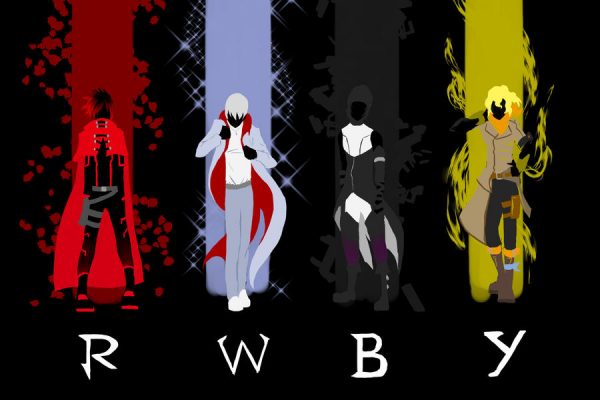 Sunny (Sunny)
Xan (Xanadu)
Angel (Tangelo)
Cappie (Capri)
Charlie (Charcoal)
Sheen (Sheen Green)
Sas (Sasquatch Socks)
Lilo (Lilac)
Lavi (Lava)
Mello (Mellow Apricot)
Cornel (Cornell Red)
Lionel (Lion)
Quicksilver (Quick Silver)
Bole (Bole)
Bross (Brass)
Cooper (Copper)
Elec (Electric Blue)
Cerule (Cerulean)
Rad (Radical Red)
Vance (Vanilla)
Tenne (Tenne)
Taupher (Taupe)
Bana (Banana Yellow)
Mul (Mulberry)
Jae (Jade)
Raye (Sunray)
Aera (Aero Blue)
Mahony (Mahogany)
Mazon (Amazon)
Ebon (Ebony)
Team RWBY Names
Team RWBY is a group of four powerful and determined young women who are training hard to become Huntresses and protect the people of Remnant. The team is made up of Ruby Rose – the team leader, Weiss Schnee – the heiress, Blake Belladonna – the fugitive, and Yang Xiao Long – the badass brawler.
These four ladies have bonded together tightly, and their team name stands for their combined strengths: Red like Ruby's color, White like Weiss' snow- themed semblance, Black like Blake's feline form, and Yellow like Yang's aura.
They are an unstoppable force when they work together, and they have already accomplished so much in their short time as a team. They have faced down Grimm, evil humans, and even global threats. And they continue to grow stronger every day.
Team RWBY is an inspiration to us all, and their story is one that will be told for generations to come.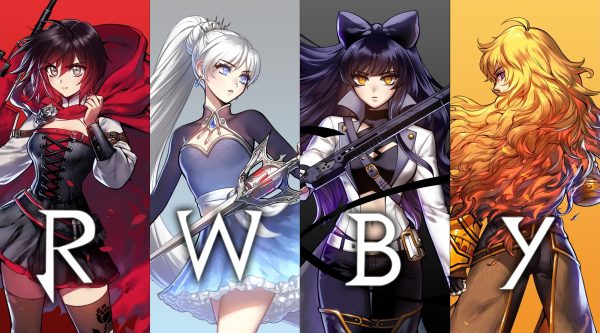 TRQS (Turqoise)
FLAX (Flax)
RSST (Russet)
TSTL (Thistle)
ASSH (Ash Grey)
BRSS (Brass)
KHKI (Khaki)
IYCE (Ice)
CHRY (Cherry)
CRMN (Carmine Red)
MDNT (Midnight Blue)
DSRT (Desert)
VNLA (Vanilla)
ASUR (Azure)
LTHR (Leather)
VRDN (Veridian)
CHLC (Silver Chalice)
VRNC (Veronica)
CHRM (Chrome)
ZOMP (Zomp
LINN (Linen)
BGND (Burgundy)
APLL (Apple)
FLRL (Floral White)
LIME (Lime)
SPHR (Sapphire)
METL (Metal Grey)
CREM (Cream)
DRAB (Drab)
GRZY (Grizzly)
RWBY Ship Names
There are a lot of things to love about the RWBY fandom, but one of the best things has to be the ship names.
The ships in RWBY are so creative and fun, and it seems like there's a ship name for everyone. Whether you're a fan of shipping characters from the show or from the comics, there's a name out there for you.
Some of the more popular RWBY ship names include "Bumblebee" (Yang x Blake), "Monochrome" (Weiss x Ruby), and "WhiteRose" (Weiss x Blake). There are also a lot of great ships involving Jaune, such as "Jarrian" (Jaune x Pyrrha) and "Jaunt" (Jaune x Nora).
No matter what your shipping preferences are, there's aRWBY ship name out there for you. So get out there and find your perfect ship!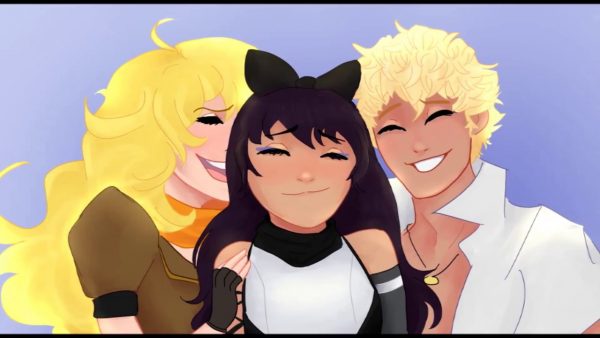 Lotus Vine – Lie Ren and Vine Zeki
Elric Brothers – Qrow Branwen and Oscar Pine
Iron Spice – James Ironwood and Sage Ayana
HolyBuns – Cardin Winchester and Velvet Scarlatina
Silver Kitties – Neon Katt and Mercury Black
Birdtail – Marrow Amin and Qrow Branwen
Crime Ratings – Roman Torchwick and Lisa Lavender
Elm Flower – Elm Ederne and Lie Ren
The Princess and the Pauper – Weiss Schnee and Oscar Pine
Iron Speed – Harriet Bree and James Ironwood
Footloose – Melanie Malachite and Mercury Black
Ursa Ursa! – Russel Thrush and Yang Xiao Long
Salt and Pepper – Weiss Schnee and Sage Ayana
Scarlet Tanager – Qrow Branwen and Scarlet David
Greek Wine – Pyrrha Nikos and Qrow Branwen
Pine Lotus – Lie Ren and Oscar Pine
Pumpkin Spiced Latte – Coco Adel and Roman Torchwick
Snow Shield – Winter Schnee and Jaune Arc
Polenwick – Roman Torchwick and Penny Polendina
Minotaur – Pyrrha Nikos and Adam Taurus
Nuts and Volts – Arthur Watts and Tyrian Callows
Nightcap – Qrow Branwen and Blake Belladonna
Cold Hard Cash – Whitley Schnee and Penny Polendina
Raging Bull – Adam Taurus and Yang Xiao Long
Alexander the great – Fox Alistair and Pyrrha Nikos
Red Fox – Fox Alistair and Ruby Rose
Vine Bunny – Vine Zeki and Harriet Bree
Free to Fly – Sky Lark and Yang Xiao Long
CrimSun – Adam Taurus and Sun Wukong
Red Vine – Ruby Rose and Vine Zeki
Camerald – Cardin Winchester and Emerald Sustrai
Snowbird – Qrow Branwen and Winter Schnee
Quiet Confidence – Coco Adel and Lie Ren
Torchwitch – Glynda Goodwitch and Roman Torchwick
Friendship – Penny Polendina and Michael J. Caboose
Cardove – Cardin Winchester and Dove Bronzewing
Chocolate Rain – Coco Adel and Neptune Vasilias
Rehab – Glynda Goodwitch and Qrow Branwen
Knightfall – Cinder Fall and Jaune Arc
Nikong – Sun Wukong and Pyrrha Nikos
Rainbow Notes – Ilia Amitola and Flynt Coal
Glass Vase – Cinder Fall and Lie Ren
Mario Brothers – Peter Port and Bartholomew Oobleck
Hazel Pine – Hazel Rainart and Oscar Pine
Cherry Tree – Scarlet David and Sage Ayana
Alcoholics Anonymous – Willow Schnee and Qrow Branwen
Tiger Knight – Jaune Arc and Sienna Khan
Iceberg – Weiss Schnee and Neptune Vasilias
Grass Cutters – Emerald Sustrai and Sage Ayana
Cinnamon Spiced Latte – Yatsuhashi Daichi and Coco Adel
Scarlet Knight – Scarlet David and Jaune Arc
Swan Lake – Neptune Vasilias and Willow Schnee
Red Bull – Ruby Rose and Adam Taurus
Cinnamon Ice Cream – Yatsuhashi Daichi and Neopolitan
Speakeasy – Flynt Coal and Coco Adel
Crimson Sun – Cinder Fall and Sun Wukong
Hammer of Dawn – Sun Wukong and Nora Valkyrie
Sucker Punch – Yang Xiao Long and Cardin Winchester
Quiet Meditation – Lie Ren and Neopolitan
Poisonous Lotus – Tyrian Callows and Lie Ren
Purple Pine – Tyrian Callows and Oscar Pine
Funky Blues – Flynt Coal and Ciel Soleil
Elmwood – James Ironwood and Elm Ederne
Overcast – Sky Lark and Weiss Schnee
Coconuts – Coco Adel and Sun Wukong
Cinnamint – Emerald Sustrai and Yatsuhashi Daichi
Funky Beats – Neon Katt and Flynt Coal
Timefreezer – Marrow Amin and Weiss Schnee
LionQrow – Leonardo Lionheart and Qrow Branwen
Pyrolatry – Cardin Winchester and Pyrrha Nikos
Zorro – Blake Belladonna and Fox Alistair
Iron Bull – Adam Taurus and James Ironwood
Torchury – Roman Torchwick and Mercury Black
Rabbit Farm – Oscar Pine and Velvet Scarlatina
Green Rose – Ruby Rose and Izuku Midoriya
Archester – Jaune Arc and Cardin Winchester
Rosewick – Roman Torchwick and Ruby Rose
White Clover – Clover Ebi and Weiss Schnee
BlackSun – Blake Belladonna and Sun Wukong
IronWeiss – Weiss Schnee and James Ironwood
Greek Spice – Sage Ayana and Pyrrha Nikos
Gem Thief – Roman Torchwick and Emerald Sustrai
Silent Assassin – Neopolitan and Mercury Black
Peter Cottontail – Peter Port and Velvet Scarlatina
The Fox and the Hare – Velvet Scarlatina and Fox Alistair
Rubleck – Ruby Rose and Bartholomew Oobleck
Metallic Poison – Mercury Black and Penny Polendina
Sunflakes – Sun Wukong and Weiss Schnee
Heavy Metal – Mercury Black and Nora Valkyrie
Blue Rose – Ruby Rose and Michael J. Caboose
Silver Pine – Maria Calavera and Oscar Pine
Wise Dragon – Yang Xiao Long and Sage Ayana
Iron Lion – Leonardo Lionheart and James Ironwood
RWBY Characters Names
What's in a name? For the characters of the popular internet anime series RWBY, quite a lot! The show's creators Monty Oum and Kerry Shawcross have stated that each character's name is tied to their personality and their role in the story. For example, the character Ruby Rose is named after the precious gemstone and the color red, which are both associated with passion and energy.
Likewise, Weiss Schnee is named after the German word for "snow", representing her icy personality and her home country of Atlas. And Yang Xiao Long's name comes from the Chinese character for "sun", reflecting her sunny disposition and her role as Ruby's protective big sister.
With such thought put into each character's name, it's no wonder that fans of RWBY have spent hours debating the meaning behind their favorite characters' names. What do you think each name says about its bearer?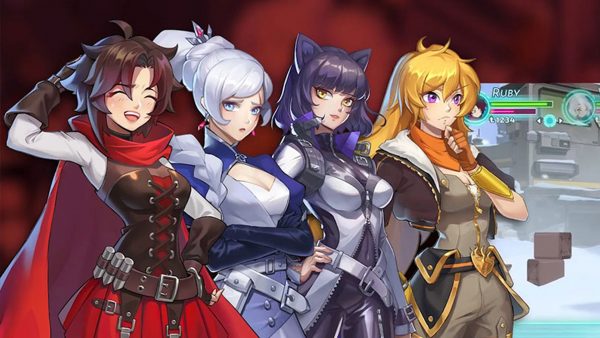 ABIGAIL
ADAM
ADRIAN
AMBER
AMBROSIUS
AN
ARGENTO
ARRASTRA
ARSLAN
ASHER
AUGUST
ATLAS PILOT
BERTILAK
BIANCA
BLAKE
BOLIN
BRAWNZ
CAMILLA
CAPTAIN
CARDIN
CARMINE
CIEL
CINDER
CLOVER
COCO
CORDOVIN
CORSAC
DEE
DEERY
DEW
DOVE
DUDLEY
EDWARD
ELM
EMERALD
FENIX
FENNEC
FIONA
FIRST MATE
FLYNT
FOREST
FOX
FRIA
GHIRA
GILLIAN
GLYNDA
GOD OF DARK
GOD OF LIGHT
GREEN
GWEN
HARRIET
HAZEL
HENRY
THE HOUND
ILIA
IRONWOOD
IVORI
IVY
JACQUES
JAUNE
JAX
JINN
JOANNA
JUNIOR
KALI
KHAKI
KING OF VALE
KLEIN
KOBALT
LEMON
LI
LIL' MISS
LIONHEART
LISA
MARIA
MARROW
MARTON
MATA
MAY
MAY
MELANIE
MERCURY
MERLOT
MILTIA
MINA
NADIR
NEBULA
NEON
NEOPOLITAN
NEPTUNE
NICHOLAS
NOLAN
NORA
NUBUCK GUARDS
OCTAVIA
OLIVE
OOBLECK
OSCAR
OZMA
OZPIN
PENNY
PERRY
PIETRO
PORT
PYKE
PYRRHA
QROW
RAVEN
REESE
REN
RHODES
ROANE
ROBYN
ROMAN
ROSA
ROY
RUBY
RUDA
RUMPOLE
RUSSEL
SABER
SAGE
SALEM
SAPHRON
SCARLET
SHAY
SHION
SHOPKEEP
SIENNA
SIL
SKY
SLATE
SLEET
SUMMER
SUN
TAIYANG
TERRA
THEODORE
TOCK
TRIFA
TUKSON
TYRIAN
VELVET
VERMILLION
VERNAL
VINE
WAITRESS
WATTS
WEISS
WHITLEY
WILLOW
WINTER
WIZARD
YANG
YATSUHASHI
YUMA
ZWEI
RWBY Grimm Names
In the world of RWBY, there are four main types of Grimm: Beowolves, Ursas, Creeps and Boarbatusks. However, there are many other kinds of Grimm that exist within the world. Here is a list of all the different Grimm that have been shown or mentioned so far in RWBY:
Beowolves: The most common type of Grimm, Beowolves are wolf-like creatures that come in a variety of sizes. They are typically black with red eyes, although some have been seen with white fur. Beowolves travel in packs and are known for their high strength and agility.
Ursa: A large and powerful type of Grimm, Ursas are bear-like creatures that typically stand taller than a human. They are brown with black fur and have long claws that they use to devastating effect in combat. Ursas are also known for their high endurance, being able to take a lot of damage before going down.
Creep: A relatively rare type of Grimm, Creeps are small, insect-like creatures that travel in swarms. They are black with red eyes and have sharp claws and teeth that they use to latch onto their prey. Creeps are not very strong individually, but they can be dangerous in large numbers.
Boarbatusk: A large and aggressive type of Grimm, Boarbatusks are pig-like creatures that have two long tusks protruding from their mouths. They are brown with black fur and are known for their charge attacks, which can be deadly if not properly defended against.
Goliath: A massive and extremely rare type of Grimm, Goliaths are elephant-like creatures that towers over even the largest of Ursas. They are gray with black fur and have two long tusks protruding from their mouths. Goliaths are incrediblystrong, able to uproot trees and crush boulders with ease.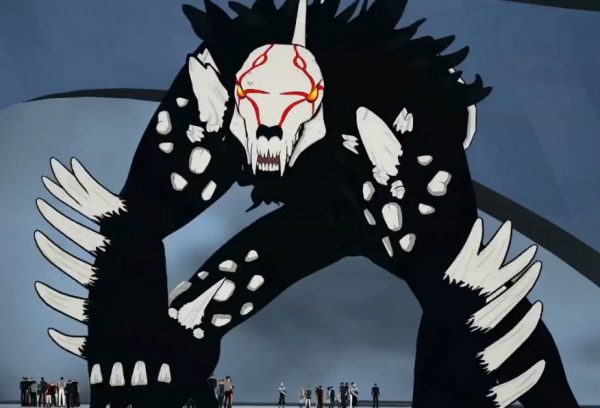 Cenitaur
Cephalopod Grimm
The Monstra
The Nuckelavee
Parasitic Grimm
The Wyvern
Arma Gigas
The Hound
Mutated Grimm
Apathy
Beowolf
Beringel
Blind Worm
Boarbatusk
Centinel
Chill
Creep
Death Stalker
Dromedon
Geist
Goliath
Griffon
Jackalope
King Taijitu
Lancers
Leviathan
Manticore
Megoliath
Nevermore
Owl Grimm
Ravager
Sabyr
Sea Feilong
Seer
Sphinx
Tempest
Teryx
Ursa
Ziraphe
Most Asked Questions regarding Rwby
We've collected some frequently asked questions about RWBY and we are happy to provide answers below.
Who created RWBY?
The web series RWBY was created by the late Monty Oum. He was a staff member at the American anime-inspired animation studio Rooster Teeth. The show is set in the fictional world of Remnant, where young people train to become Huntresses and Huntsmen to protect their world from the creatures of Grimm.
Where can I watch RWBY?
You can watch RWBY on Rooster Teeth's website, YouTube, on the Rooster Teeth app or on crunchyroll.
What other shows is RWBY?
There are a lot of other great shows that are similar to RWBY! Some other popular shows in the same genre are Attack on Titan, Death Note, Naruto, and One Piece. All of these shows are highly rated and offer a unique and exciting experience. If you're a fan of RWBY, then you'll definitely enjoy these other great shows!
---